Label Printing Products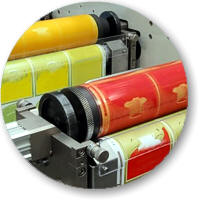 Flexographic Printing
We at Creative Labels are one of the best flexographic printers in the country! Our high quality flexographic printing will rival the quality of the best digital printers out there today!

We can even provide more vibrant colors than the best digital printers can do with our new ECG (Extended Color Gamut) process containing up to eight colors of process printing. This is a great compliment to our very high quality Four Color Process printing we do every day! We can also print up to ten (10), colors on our new state of the art Mark Andy 13" 10-color press!

When your quantities start to increase for your labeling needs, please keep flexo printing in mind for substantial cost savings over digital without losing any quality in doing so!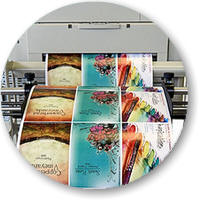 Digital Printing

Our Digital Printing capabilities are the perfect printing method for smaller quantities, as well as multiple versions eliminating plate costs! That is one of the largest benefits to digital printing! So, when you have multiple sku's, coupled with lower quantities, usually 20,000 labels or less, the savings of no plates can be tremendous! Another great benefit to digital printing is the near perfection of registration with challenging graphics! There are designers who utilize graphics which are knocked out of four color process printing which can be very challenging for in-line printing when the type is very small.

We at Creative Labels are here to help assist in determining the best direction to move forward to give you the best quality labels at the most economical pricing available. Our Graphics Department can also evaluate your art files to determine which process will give you the best quality available when in doubt!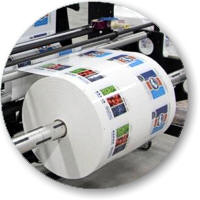 Flexible Package Printing

Flexible Packaging is the fastest growing segment in printing today! With flexible packaging, you are able to utilize the entire package for your products information required. It also helps to save space, extend your products shelf life, and is also very environmentally friendly to our wonderful planet!

With the many styles of flexible packaging films available, we are sure to find one to fit your needs, whether liquid or solid products. Flexible pouches are able to be used for coffee, food, personal care products and many more applications!
Please contact Creative Labels for assistance with your flexible packaging needs.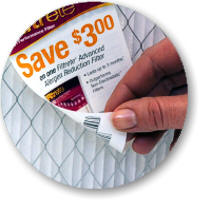 Promotional Labels & Coupons

Creative Labels produces coupons and promotional labels every day. We offer peel off IRC's, Foldout coupons, and many more styles such as reseal coupons which can include product information and directions when space is limited.

We can also do booklet labels in which can be opened once, or opened and resealed which is an excellent way to communicate information regarding your product and use.

So, when you're trying to move a new product, overstocked inventory, or just boosting your sales, please contact Creative Labels for your couponing needs.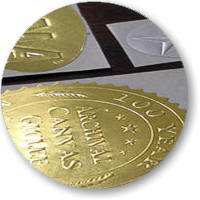 Cold Foil & Hot Stamping Labels

This is one of our favorite printing methods we have! When bright metallic graphics are added to your label design, just know your labels will have the best shelf appeal available in today's market! Creative Labels has made significant progress in defining the best cold foil printing available coupled with our very high-quality printing standards!

Very few convertors have the capability to add cold foil, let alone add cold foil and be able to print on top of the cold foil for added appeal! We can print over 100 shades of metallic colors on top of our bright silver cold foil with our Color Logic Metallic Software. We are able to print four color process on top of the bright silver and create hundreds of colors out of only four colors required! We also have our Metallic Standard Color Swatches available for your assistance in designing your packaging to grab the upmost shelf appeal!

We also have the capability to add metallic colors by the way of Hotstamping. We have both flatbed hotstamping we can re-register to previously printed flexographic labels with our Newfoil hotstamp, and also when the quantities are larger, we can do rotary hotstamping on our label printing presses. When you add our capability of Embossing, to the ever-popular bright silver cold foil printing, you will have some of the finest labels you can put on the shelf!